Description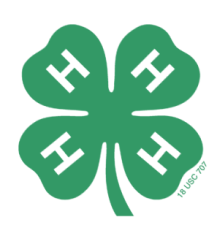 Field Days of the Past 4-H Rabbit Show
Saturday, September 17, 2022,
8:00 am. to 4:00 p.m.
Redfield Farm, 11404 Circle Drive, Amelia VA 23002
The Field Days of the Past 4-H Rabbit Show is open to any enrolled 4-H member and non-member. All participants must enroll in 4-H Online at http://vt.4honline.com.
Membership Eligibility:
Junior/Intermediate Members: 9 through 13 years old.
Senior Members: 14 through 18 years old.
The 4H Rabbit Show is for competition purposes. This competition will allow youth to compete in a relaxed manner and also allows for a "Royal's Competition" to gain knowledge. There will be First, Second and Third place winners who will receive ribbons for best in show! Ribbons can also be won for the Royal Competition.
Royal Contest: There will be a quiz competition for junior and senior categories with a series of questions covering rabbit husbandry, diseases, anatomy, and breeds.
Entry Forms
Entry forms for the show and sale must be in the Nottoway Extension Office by September 1, 2022. All animals to be exhibited should be on the registration form. Any animals arriving at the showgrounds and NOT included on the entry form will not be permitted to stay. Entries are limited to 4 animals per participant and capped at 50 animals. The Entry Form is found at https://tinyurl.com/4Hrabbit.
Registration
Registration Fee is $25, which covers both shows and three rabbits.
Since this 4H Rabbit Show is in conjunction with the Field Day of the Past, you may want to bring extra cash to purchase food from vendors.
Payments are only being accepted by online credit card.
Refund Policy
Refunds will not be granted after August 20, 2022.
Please direct any questions to Terry Abston, Nottoway 4H Agent, at 434-645-9315 or tabston@vt.edu. or Mackenzie Gunn, Amelia ANR Agent, at (804) 561-2481 or mgunn@vt.edu
Outline
Schedule
7:30 a.m. Animal Check-In Begins
8:30 a.m. All Animals In Place
9:00 a.m. Judging Begins
2:00 p.m. Royals Competition
3:00 p.m. Awards Ceremony
4:00 p.m. Clean-Up
Required fields are indicated by .