C-02-0022
-
2019 Women in Agriculture Gathering
178089
Description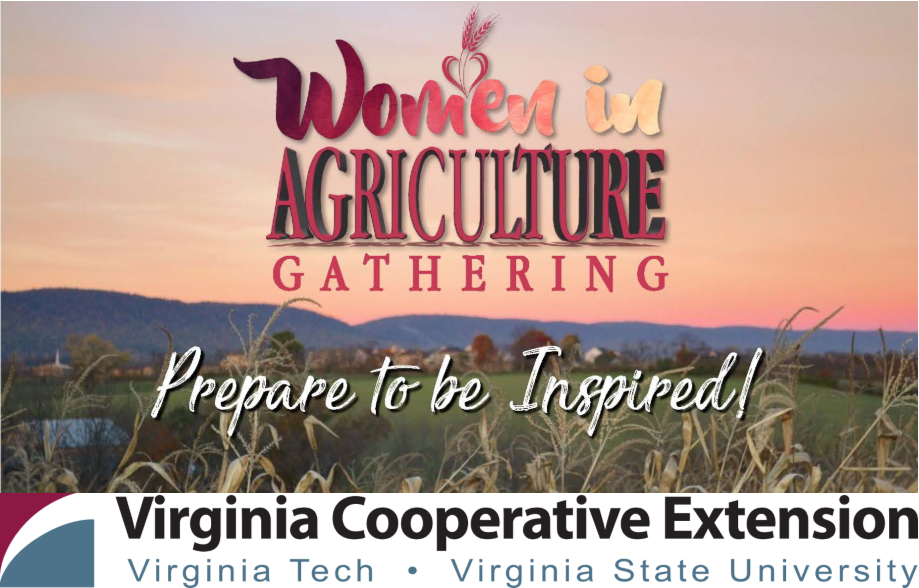 Women in Agriculture Gathering Tour - Friday, March 22, 2019 9am-5pm
Women in Agriculture Gathering Conference - Saturday, March 23, 2019 8:30am-3pm
This event will equip female farmers, landowners, and agriculture enthusiasts with opportunities to network with peers, hone technical skills, and discuss solutions to the unique challenges they face. Women play a vital role in the future of farming and agribusinesses; this year's conference will emphasize the financial skills women need to drive the industry towards success. Speakers will be farmers and industry leaders from across the region.
Friday will include a tour and it is limited to 25 participants.
Please register first at https://tinyurl.com/womeninag2019 and pay by credit card on this website.
For more information please contact:
Rachel Grosse Henley (804-598-5640, rgrosse@vt.edu), Laura Siegle (804-313-5396, laurab08@vt.edu), or Sarah Sharpe (434-985-5236, seweaver@vt.edu)
Enroll Now - Select a section to enroll in