C-02-0019
-
Greensville/Emporia Basic Computer Skills Class for Farm Businesses
174726
Description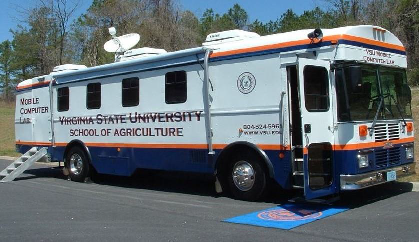 Virginia State University's Mobile Computer Lab is returning to Emporia! An introduction to farm business computing will be the focus of this class. Topics include: basic computer operation, sending and receiving e-mails, introduction to programs used for record keeping including pesticide and financial records. The cost is $12 and the registration deadline is February 25, 2019. Register and pay in person with cash or check. Or, pay by credit card online: https:// register. ext. vt.edu. Call (434) 348-4223 or email srutherford@vt.edu with questions. Class limited to 12 participants!
No refunds after the February 25, 2019 deadline.
$50.00 return check fee.
If you are a person with a disability and desire any assistive devices, services or other accommodations to participate in this activity, please contact the Greensville-Emporia Office at (434) 348-4223 during business hours of 8 a.m. to 5 p.m. to discuss accommodations 5 days prior to the event. *TDD number is (800) 828-1120.
Enroll Now - Select a section to enroll in