C-02-0015
-
Greensville/Emporia 4-H Jr. Summer Camp 2019
147986
Description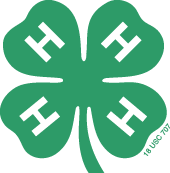 2019 4-H Jr. Summer Camp
July 15-19, 2019 at Airfield 4-H Education Center
5 Day Overnight Camp for Youth Ages 9-13
Greensville/ Emporia 4-H camp is the perfect way for your child to have a new, exciting experience this summer while making friends that will last a lifetime! Youth will learn independence, self-esteem, confidence, interpersonal skills and life skills.
Age eligibility:
Campers must be between the ages 9-13 by September 30, 2019.
Teens age 13-14 can serve as Counselors in Training and Teens age 14-19 can serve as Teen Counselors. Please contact the office at 434-348-4223 if your child would like to participate as a Counselor or Counselor in Training.
Classes:
A variety of camp classes are offered, afternoon activities, and special evening programs are great fun for all youth. Youth will select classes the first day of camp. Camp classes vary from year to year, some examples include swimming, archery, riflery, arts and crafts, canoeing, nature, cooking, fishing, leather craft, sports, performing arts, climbing wall, high ropes and much more! Campers will be able to select three different camp classes, and we will try to honor all class requests, but we cannot guarantee placements.
Cost:
The 2019 cost of camp is $250.00. This cost includes meals and lodging for five days and four nights, a camp t-shirt, class supplies and transportation to/from camp.
NOTE: After May 31, 2019 the camp fee of $250 must be made in full at time of registration. To make alternate payment arrangements you can contact Hannah Parker @ hdp2513@vt.edu or call (434) 348-4223.
Registration Deposit:
All campers must pay the $50.00 non-refundable deposit. This deposit amount is included in the balance, but is not refundable.
Camp Payment:
You have two options to register your child. You can pay the camp cost of $250 in full, or pay the $50 non-refundable deposit and make monthly payments.
Credit Cards: Credit cards are NOT accepted at the office. You can make your deposit and monthly payment by credit card on this website (look to the right of page for options).
The total camp cost is $250.00. $50.00 of that total is the $50 non-refundable deposit.
The total camp non-refundable deposit is $50.00.
Cash (exact amount), Check or Money Order (made payable to Treasurer VT) is accepted at the office.
If paying the non-refundable deposit, you will need to make the monthly payments of $50 due each month with the last payment due by May 17, 2019. If you do not make monthly payments by the due date, your camp space may be given to the next available camper on the wait list. Monthly Payments are due as follows:
| | |
| --- | --- |
| Non-Refundable Deposit | $50.00 Payment |
| Due February 22, 2019 | $50.00 Payment |
| Due March 15, 2019 | $50.00 Payment |
| Due April 19, 2019 | $50.00 Payment |
| Due May 17, 2019 | $50.00 Payment |
Registration/Enrollment:
You will also need to complete enrollment forms. Once you have registered your child, within one week, you will need to complete camp enrollment online at www.4honline.com. You must complete all fields with a red asterisk (*), plus the name and phone number of the child's doctor and dentist, insurance name and ID number, and the date of the last tetanus shot, and submit.
The deposit and/or fee only hold your child's space until we have received the completed enrollment forms. All forms paper or online, must be completed with signatures. Incomplete documents will be returned.
Partial Scholarships are available while funds are available. The scholarship application must be completed and turned in at the time of registration. You can pick up a scholarship application at the Greensville/Emporia Extension Office @ 105 Oak Street in Emporia.
Counselors and CIT's
On the right you can pay by credit card and make your payment in full (G/E Counselor Dep) or make a monthly payment (G/E Counselor-Full). Payment due dates for Counselors and CIT's are 2/22, 3/15, 4/19, 5/17 and a non-refundable deposit)
If paying by cash, check or money order, please mail or stop by Virginia Cooperative Extension at 105 Oak Street in Emporia. Make checks and money orders payable to: Treasurer VT
Refund Policy: After registering for camp and you find that your child cannot attend, the refund policy is as follows:
$50.00 Registration Deposit, Credits and Scholarships are non-refundable
Full Refund of paid amount, minus non-refundable deposit until April 19, 2019.
No refunds after May 17, 2019
Refunds are issued through Virginia Tech and may take up to 4-6 weeks to process.
There is a $50 fee on all returned checks.
Enroll Now - Select a section to enroll in
Required fields are indicated by .