Description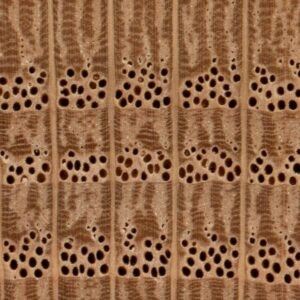 What wood is that: Wood Identification for the Professional
Is this the right wood? Having difficulty in determining what species you have actually been sent? Is that really hard maple or soft maple? Is this really cypress or a substitute? This ½ day course will focus on the tools and methods for wood identification of North American species.
We will start with an introduction to wood anatomy and the relationships of wood and water. The afternoon session will focus on simple methods of differentiating species and move into more complex methods. Participants will learn how to determine the different species in North America and will have the opportunity to engage in hands-on application of the tools and methods discussed. All materials will be provided, all you need to do is show up with enthusiasm to learn!
More information about this program can be found at https://sim.sbio.vt.edu/?page_id=2616.
---
Details
Dates: May 20, 2021
Time: 8:00 am – 5:00 pm (breaks at 10:00 am & 2:30 pm)
Location: Hilton Garden Inn Richmond International Airport, 441 International Center Drive, Sandston, VA 23150
Notes
Registration Deadline:
May 10, 2021
Cost:
$100 per registrant
Payment Methods:
Credit Card or Check*
Refund Policy:
Refunds available through May 1st. All refunds will incur a $5 processing fee.
If you have any questions about this program, please contact Brian Bond at bbond@vt.edu.
---
*If you are paying by check, please include 'Course # CNRE-SBIO-03' in the memo line of your check, and make the check payable to Treasurer of Virginia Tech. Please mail your check to:
Angela Riegel
Sustainable Biomaterials (0503)
Brooks Forest Products Center
1650 Research Center Drive
Blacksburg, VA 24061-0503
Enroll Now - Select a section to enroll in
Required fields are indicated by .