Description
Join us for the 2020 Cumberland Gap Cattle Conference for your chance to hear and learn from specialists from four universities: Virginia Tech, Lincoln Memorial University, The University of Kentucky and The University of Tennessee. A chance to learn how to have a healthier and more profitable herd.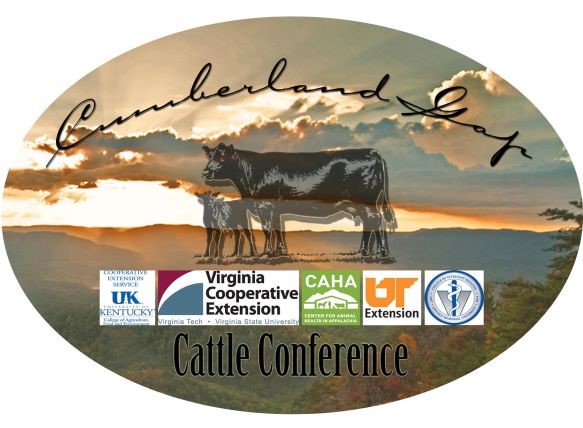 Registration Deadline: January 30, 2020
Pre-registration Cost: $20.00 per individual or $30.00 per couple
At the door Cost: $25.00 per individual or $40.00 per couple (cash or check only)
Payment Methods: Cash, Checks or Credit Card
Make checks payable to: VCE-Lee
Refund Policy: Refunds prior to January 29, 2020. All refund may incur a processing fee of up to $5.
**Your registration is not complete until payment has been received.
Outline
Agenda
9:00 am – Registration
9:30 am– Welcome
9:35 am- Reproduction Tips & Developing Calving Season
Speaker: Dr. Rhinehart, UT
10:20 am– Break
10:30 am– Postpartum Care
Speaker: Dr. Les Anderson, UK
11:30 pm- Lunch/Trade Show
Steak sandwiches by the LMU Bovine Practitioners Club
12:30 pm– BVD
Speaker: Dr. Jody Wade, Boehringer Ingelheim
1:20– Break
1:30 pm- Hands On Round Robins
• Pregnancy Checking Options
Speakers: Dr. Gibbons & Dr. Roberson
• Technology for Cattlemen
Speakers TBD
• BVD Testing
Speaker: Dr. Jody Wade
3:00 pm- Evaluations/Door Prizes
Required fields are indicated by .