Description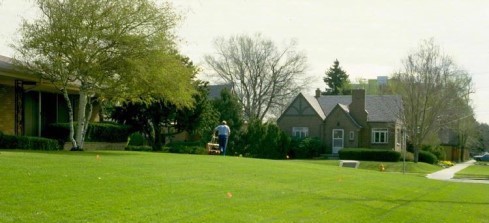 Online Soil Science, Soil Fertility, and Turf Production School
Available: Jan 17, 2023 - March 31, 2023
Contact Gonzalo Ortiz, Urban Nutrient Management Specialist, if you have any questions about this course.
---
This course covers basic soil science, soil fertility, organic management of nutrients, and turf and horticultural nutrient needs. The course highlights information from the Urban Nutrient Handbook and the Virginia Nutrient Management Standards and Criteria 2014. The training is intended to help individuals prepare for the Virginia Nutrient Management Certification exam in Turf and Landscape.
This course is presented by Virginia Cooperative Extension and the Virginia Department of Conservation and Recreation. In taking this course, it is understood that registration and course completion information will be shared with the Virginia Department of Conservation and Recreation's Nutrient Management Program staff.
Please visit the Department of Conservation website for more information about Virginia's Nutrient Management Program.
Course Schedule
Self-paced training that will be offered online via Canvas. Course is available January 17, 2023 - March 31, 2023.
Notes
Registration Deadline:
January 31, 2023
Payment methods:
Credit cards only
Refund Policy:
No refunds available
Important Notice:
This course is self-paced and must be completed no later than 3/31/2023 to receive credit.
What's Next?
Virginia Cooperative Extension utilizes Canvas to offer this online program. After registering for this program, you will receive a registration confirmation email with detailed instructions for accessing the Canvas platform. If you don't see a confirmation email, be sure to check your spam or junk folder. You can also access the Canvas instructions here.
Required fields are indicated by .