Description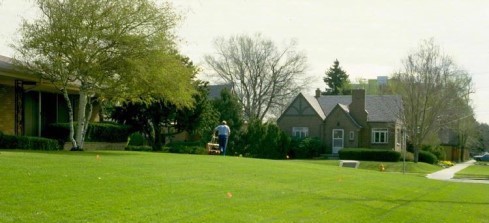 Online Soil Science, Soil Fertility, and Turf Production School
Available: Dec 02, 2020 – Jan 18, 2021
Contact Urban Nutrient Management Specialist, Abigail Baxter, if you have any questions about this course.
This online course was developed by Virginia Tech faculty and Virginia Department of Conservation and Recreation staff. The course covers basic soil science, soil fertility, organic management of nutrients, and turf and horticultural nutrient needs. The course highlights information from the Urban Nutrient Handbook and the Virginia Nutrient Management Standards and Criteria 2014. The course is intended to help individuals in preparing for the Virginia Nutrient Management Certification exam in Turf and Landscape. Please visit the Department of Conservation website for more information about the Nutrient Management program.
This course is presented by Virginia Cooperative Extension and the Virginia Department of Conservation and Recreation.
Outline
Modules
The online course is self-paced and will cover the following subjects and knowledge areas:
Chapter 1. The Objectives of Turf and Landscape Nutrient Management
Chapter 2. General Soil Science Principles
Chapter 3. Managing Urban Soils
Chapter 4. Basic Soil Fertility
Chapter 5. Soil Sampling and Nutrient Testing
Chapter 6. Mid-Atlantic Turfgrasses and Their Management
Chapter 7. The Ornamental Landscape
Chapter 8. Fertilizer and Lime Sources for Turf and Landscapes
Chapter 9. Organic and Inorganic Soil Amendments
Chapter 11. Soil-Water Budgets and Irrigation Sources and Timing
Chapter 12. Principles of Stormwater Management
Learner Outcomes
In taking this course, it is understood that the results of the completion of this course and registration information will be shared with the Virginia Department of Conservation and Recreation's Nutrient Management Program staff. It is highly recommended that participants complete this course prior to attending the Plan Writing School, which will be conducted via two Zoom meeting calls in Jan 2021.
This course satisfies the education requirement to sit for DCR Certified Nutrient Management Planner exam in the Turf and Landscape category.
Notes
Registration Deadline:
Dec 18, 2020
Payment methods:
Credit cards only
Refund Policy:
No refunds available
Important Notice:
This course is self-paced and must be completed no later than 1/18/21 to receive credit.
Instructor Contact Information:
Abigail Baxter, Ph.D.
Urban Nutrient Management Specialist
Division of Soil and Water Conservation
Virginia Tech & Dept. of Conservation and Recreation
Office: 804-887-8917
Cell: 804-217-2010
abby.baxter@dcr.virginia.gov
---
What's Next?
Virginia Cooperative Extension utilizes Canvas to offer this online program. After registering for this program, you will receive a registration confirmation email with detailed instructions for accessing the Canvas platform. If you don't see a confirmation email, be sure to check your spam or junk folder. You can also access the Canvas instructions here (use the back button on your browser to return to this page).
Enroll Now - Select a section to enroll in
Required fields are indicated by .